2 tablespoons olive oil
2 red onions, finely chopped
3 garlic cloves, finely chopped
1–2 medium-hot green chillies, such as jalapeño, deseeded and finely chopped
½ teaspoon ground cumin
600ml vegetable stock
200ml roasted tomato sauce or passata
400g ripe tomatoes, cored, deseeded and finely chopped
400g tin black beans or black eyed beans, drained and rinsed
A handful of oregano, chopped
A pinch of sugar
Juice of 1 lime
A small handful of coriander, roughly chopped
Sea salt and freshly ground black pepper
 
TO FINISH
4–6 tablespoons soya yoghurt
A small handful of coriander, roughly chopped
Something spicy to keep me perked up throughout the final weeks of the PhD, this. A very tasty, hearty vegan soup with a good kick to it. I used medium chillis, but adjust amount of chilli and strength of chilli to taste – a couple of medium hot as opposed to 3 medium ones would be pretty good. Quick recipe, too, easily cooked and eaten within a lunch break. Try it, it's nice. Also, if you were to add some brown lentils to it, and remove the passata, it'd make a stonking vegan chilli.
Prep: 10 mins | Cook: 15 mins | Serves: 4-6
Nutritional Info: (per 1/4 with 1 tbsp yoghurt): 211 kcal 27g carbs 8g fat 8g protein
Ingredients: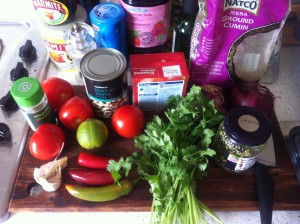 First off, gently soften the onion for 5 minutes or so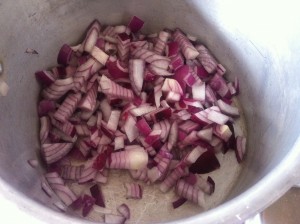 Then add the garlic, chillis, and cumin, stir for a minute or two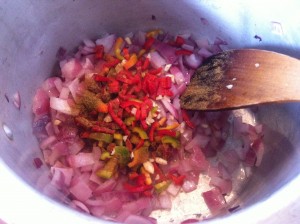 Then add the chopped tomatoes, oregano, beans (I used black eyed ones), passata, sugar, and season well. Simmer for 10 minutes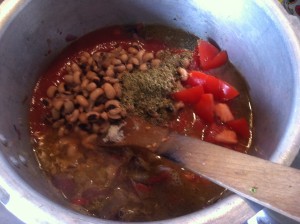 Just before serving, chuck in most of the chopped coriander, squeeze in the juice of 1 lime. Check seasoning.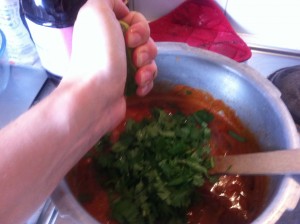 And then serve with a dollop of yoghurt, and the last bits of coriander: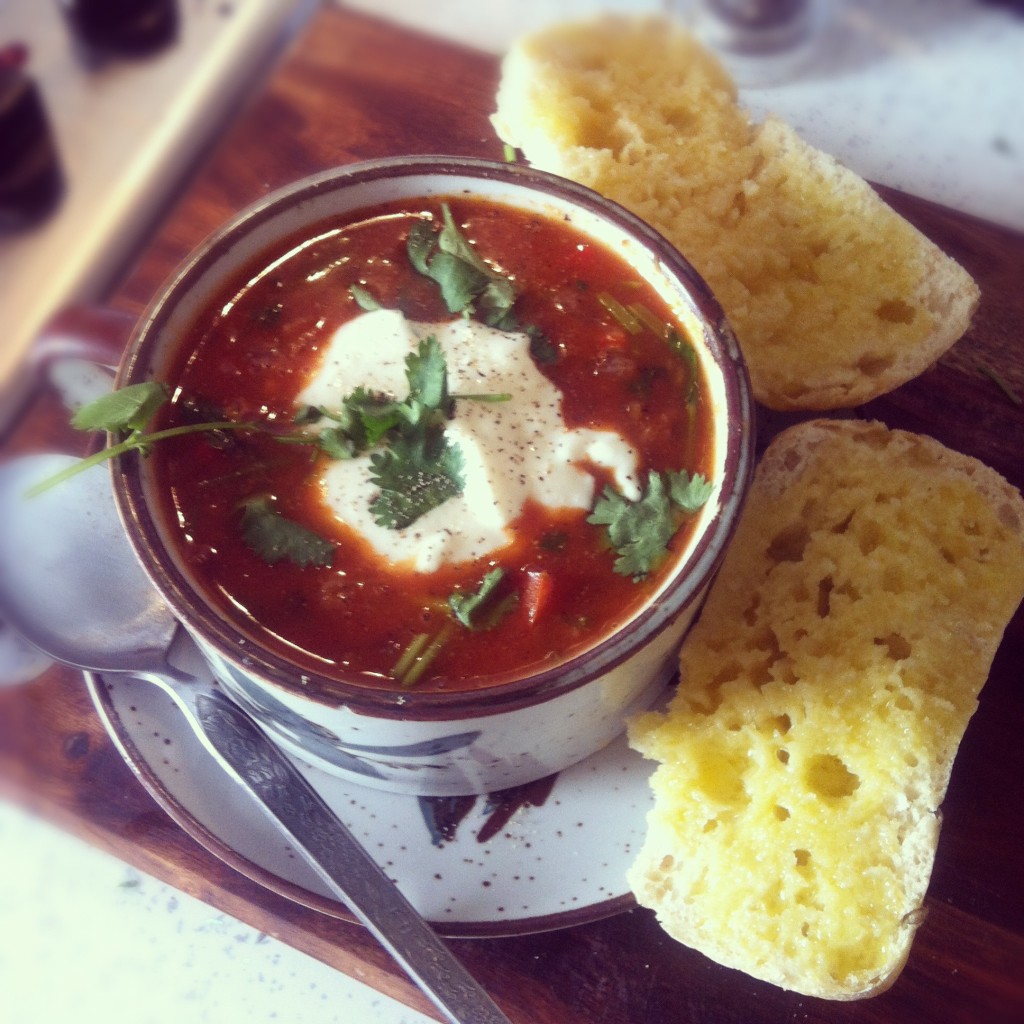 Close up!