1 tablespoon sunflower oil
1 onion, peeled and finely sliced
500g bag carrots, peeled and finely sliced
2 tablespoons fresh ginger, peeled and finely sliced
900ml veg stock
1 tablespoon honey
15g Sainsbury's butter
This is a soup to give you a kick at lunch time, especially if you think you might have a cold coming on, ALL the ginger and ALL the vitamin C, and a lovely shiny golden colour, too. It's a good spring soup even if you're not sickening for something, too, not too heavy, and lively, too. Yeah, I'm pretty sure food can be lively, even the vegetation-based kind. Based on a Sainsbury's recipe (theirs is all organic, which is pretty easy if that's your thing, but I'm not MADE OF MONEY so it's not mine, unless it's dairy because they have stricter welfare standards). Anyway: FOOD. This is ridiculously easyL
Prep Time: 10 Minutes | Cook Time: 35 Minutes | Servings: 4
Ingredients: per 1/4: 140 cals, 9.9g fat, of which 2.8g saturated fat, 9.4g added sugar, 1.1g salt

ingredients above, the green stuff is my super easy stock mix, highly recommended. Anyway, prep all the veg. Don't bother peeling the carrots unless it's the kind of tedious job you enjoy, like some people enjoy ironing. Just wash well.
Over a medium heat and in a large pan soften the onion in the oil for 5-10 minutes or so.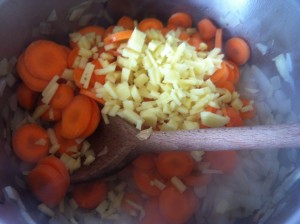 Then add the carrots and ginger, stir well, and cook for another 5-10mins until the carrots are soft.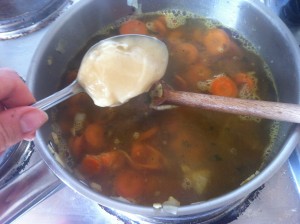 Add the stock and honey, stir, bring to the boil, cover, and simmer for 20-30 minutes until the carrots are really soft.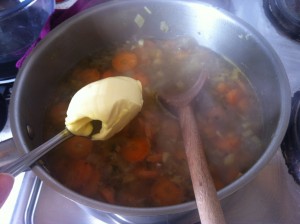 Take off the heat, and stir through the butter until melted.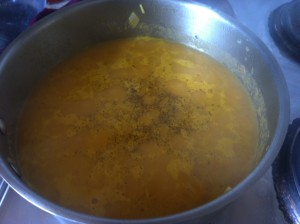 Blend the soup carefully with a hand blender, season to taste, and return to the heat for a couple of minutes more.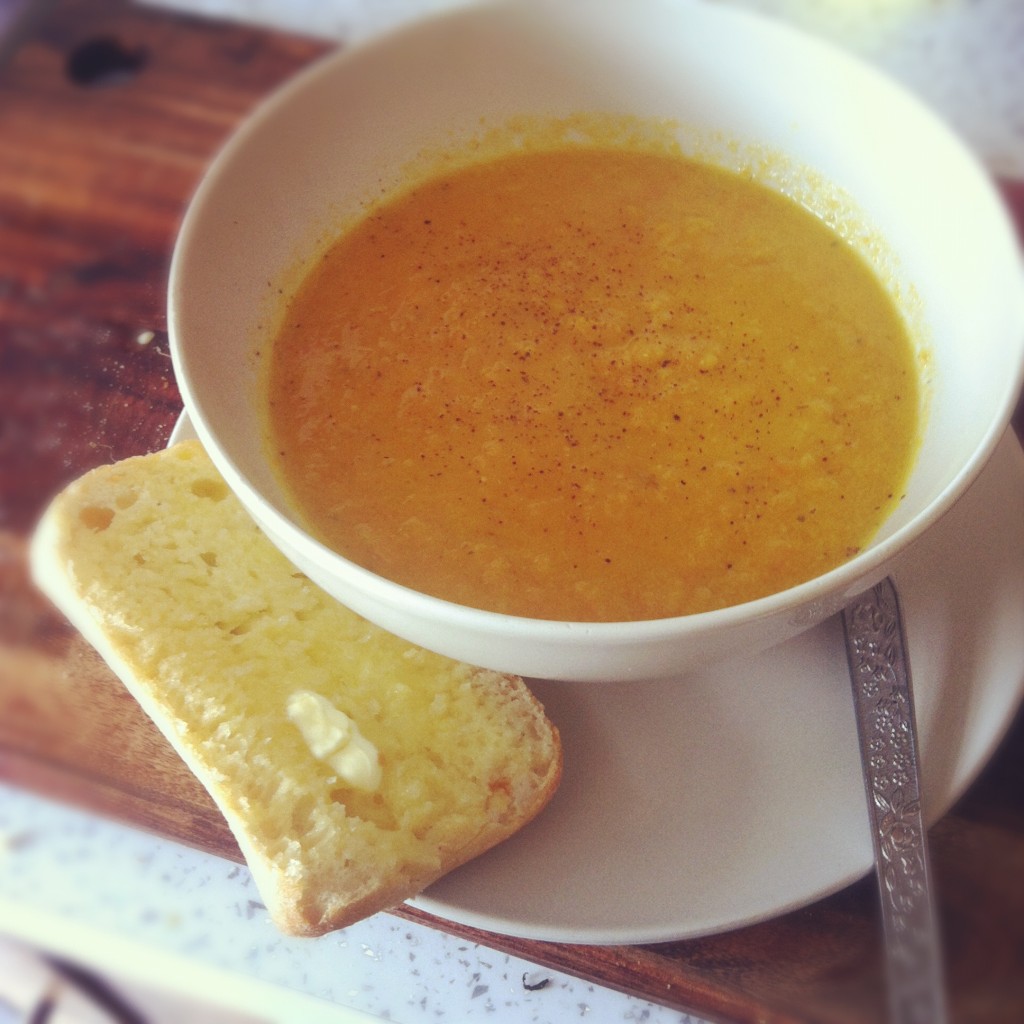 Serve! Look at it shine…