1 tbsp olive oil
1 garlic clove , sliced
500g courgettes , quartered lengthways and chopped
200g frozen peas
400g can cannellini beans , drained and rinsed
1l hot vegetable stock
2 tbsp basil pesto , or vegetarian alternative
MOAR SOUP. You can probably tell how much I love soup. It's usually cheap (unless it's mushroom) and such an easy lunch, make one lot at the beginning of the week and you're sorted. This makes 4 very generous, very filling portions, and has a nice kick to it from the pesto, and the veg feels nice and spring-ish. Remember to make sure you find veggie-friendly pesto. Also, bonus super-short making time on this'un, 20 minutes tops. Original recipe from the BBC Good Food site.
Prep Time: 10 mins | Cook Time: 15 mins | Makes: Serves 4
Nutritional Info: 200 kcals, protein 12g, carbohydrate 21g, fat 8 g, saturated fat 2g, fibre 8g, sugar 7g, salt 1,05 g
Ingredients: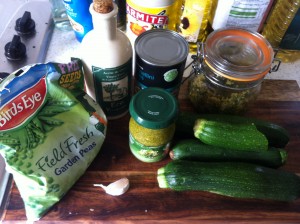 Heat the tbsp of olive oil in a large pan, then add and fry the garlic for a minute.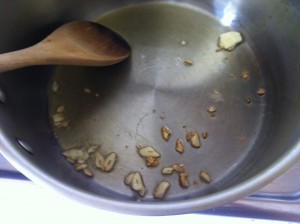 Add the quartered and sliced courgettes, cook for about 5 mins until just softening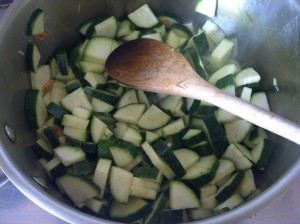 Add the stock, peas and drained cannellini beans, and simmer for 5 mins until the peas are cooked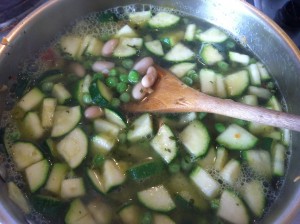 Add the pesto (to taste, make sure you don't make it too salty) and then season if needed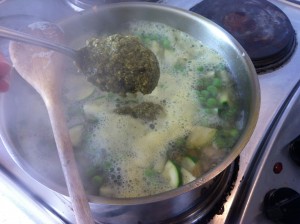 Serve with some lovely crusty bread, and be aware that these are LARGE portions, this is my bowl about a third of the way through: