1 tin red kidney beans
1 onion
1 chilli (or chilli powder/flakes)
1 baguette/French stick
200 - 250g cheese
1 tbsp olive oil
So this is basically a recipe for spicy refried bean pizza. File under Comfort Food. This combines a couple of recipes from a great book called The World in Your Kitchen, a present from the lovely @BigJimLD. Thanks, Jim.
Assemble it all, put the oven on to preheat (180C, Gas mark 4):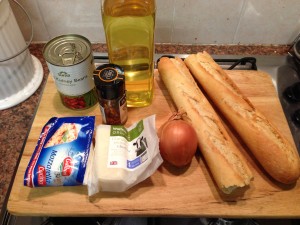 Warm the oil in a non-stick pan. Chop the onion (medium/fine) and add it to the oil. Chop the chilli, or get a teaspoon of chilli powder/flakes (you know how spicy you like it), and add to the onion and oil. Warm on a medium-low heat for 5 – 10 minutes: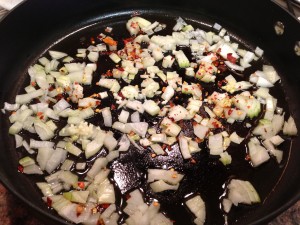 Meanwhile, drain and rinse the kidney beans, and then roughly mash them in a bowl with a fork or potato masher: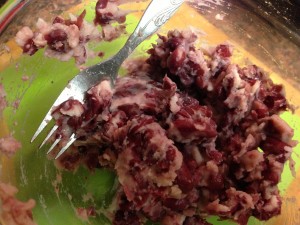 Add them to the onion and chilli, stir to combine. Heat for another 5 minutes: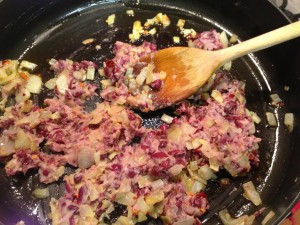 Grate the cheese. On this occasion I used a combination of cheddar and mozzarella: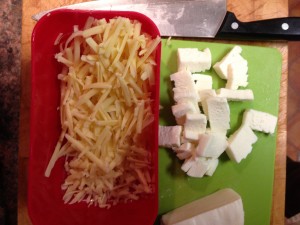 The refried beans will become a bit gooier (sp?):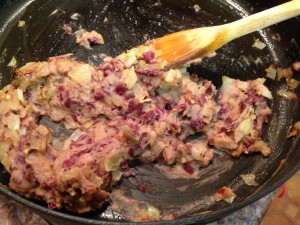 Split the french stick lengthways, and cut into appropriate sized sections. The original recipe suggests tearing some of the bread out of the middle if your french stick is too fat, but on this occasion that didn't seem necessary. Spread the refried beans evenly over the bread: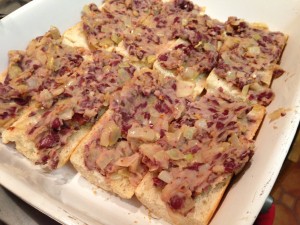 Add the cheese: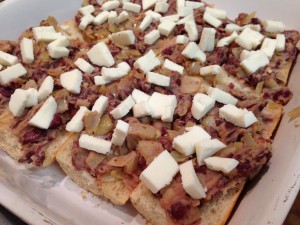 add more cheese…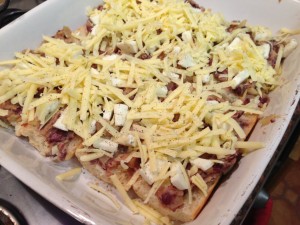 Put them in the oven until the cheese is golden brown: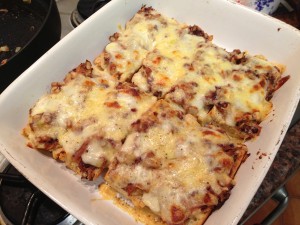 Serve with salad, guacamole, soured cream, salsa: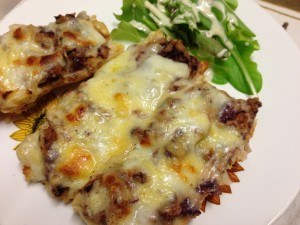 These go particularly well with a Portuguese red wine, preferably an Alentejo.