1 tbsp rapeseed oil
20g butter
1 medium onion finely chopped
a few sprigs of thyme, leaves chopped
1000ml veg stock
500g frozen peas
20-40g flat leaf parsley (chopped)
salt and pepper
Sometimes you don't need lots of stuff in your food. Sometimes a certain food tastes so good you can devote a whole soup to it. Such a vegetable are peas. I'm pretty sure someone in a pub once told me that peas contain the same happiness-inducing hormone as chocolate does. PUBFACT. This is a quick, simple, very good for you, very tasty soup, fresh enough to taste good on a summer's day. From River Cottage Veg Everyday, with little to no alterations. Enjoy.
Prep time: 5 mins | Cook time: 15 mins | Serves: 4
Nutritional Info per serving: 188kcal 18g carbs 9g fat 9g protein
Ingredients pic: (vegan if you substitute the butter, obvs)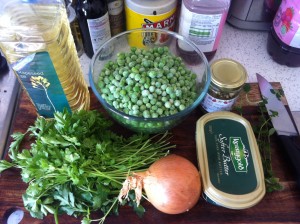 Melt the oil and butter together, and then soften the onions with the chopped thyme.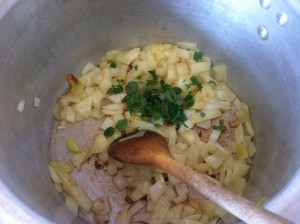 When softened, add the peas, stock, and parsley I doubled the parsley amount because, well, I like it.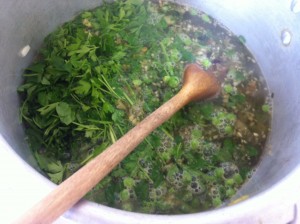 Cook for 10 minutes or so until the peas are cooked. Blend to a fine puree.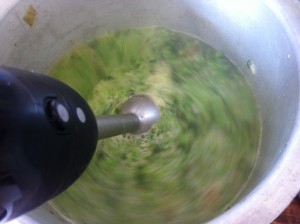 Season to taste, and serve!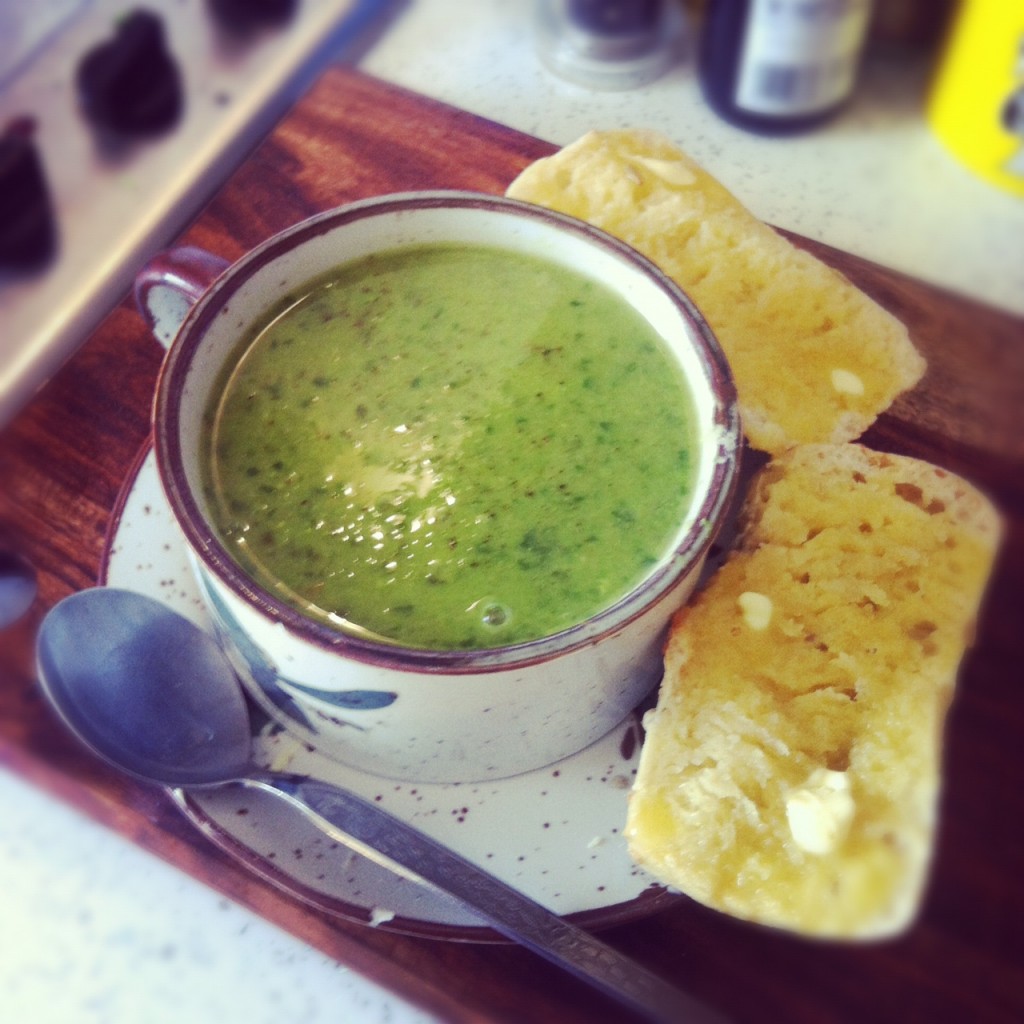 Nomnom.