100g flat rice noodles
1 1/2 limes juiced
2 tbsp sweet chilli sauce , plus extra for serving
1 tbsp vegetable oil or sunflower oil
150g firm tofu , drained, and cut into cubes
5 asparagus spears , trimmed and sliced on the diagonal
3 spring onions halved and thinly sliced lengthways
150g beansprouts
2 garlic cloves , finely chopped
handful each coriander leaves and salted peanuts, to serve
Vegan food really is bloody tasty. Ever had tofu? You totally should, the trick is to really brown it on a very hot heat, and marinating it isn't a bad idea, either. Anyway, here's an ace pad thai recipe with tofu and asparagus, two of the best things with two of the other best things: roasted peanuts and SWEET CHILLI SAUCE. I'm pretty convinced the nutritional info doesn't include the peanuts, though, 50g of those are about 250 kcal. Anyway, nuts are good for you, as is everything else to do with this. And it cooks in less that 10 minutes. You're sold right? Right.
Prep Time: 15 mins | Cook Time: 15 mins | Servings: 2
Nutrition: 321 kcalories, protein 12g, carbohydrate 53g, fat 8 g, saturated fat 1g, fibre 3g, sugar 8g, salt 0.74 g
Ingredients: (pictured for 1)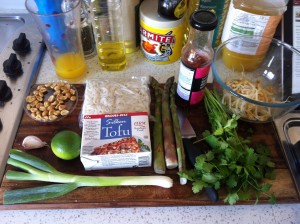 First prep everything, you wont have time later. Squeeze the lime juice (a bit more than stated is fine) and mix with the sweet chilli sauce. Chop up all of the other things, cutting the asparagus on the diagonal, and shredding the spring onions length ways. Also, cook your flat rice noodles and cool under cold water, then drain, if you're not ridiculous like me and buy the pre-cooked kind.
get a nice big wok very hot with half the oil, for about 3-4 mins stir fry the tofu until golden brown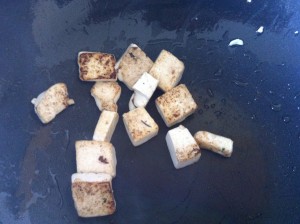 Remove the tofu from the pan, add the remaining oil and stir fry the asparagus until tender (I only really did it for about 2-3 mins)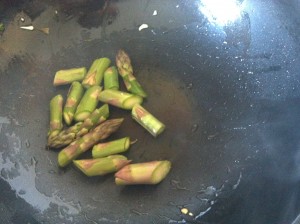 Then add the beansprouts, spring onions and garlic, and stir with the asparagus for 2 minutes more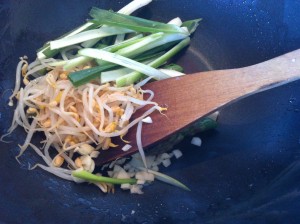 Add the sweet chilli/lime mix, a pinch of salt and noodles and stir for a minute or so more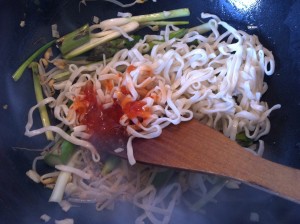 Then tip in the tofu, heat through, and stir in coriander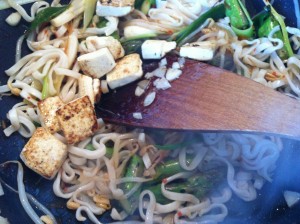 Sprinkle with peanuts, and serve.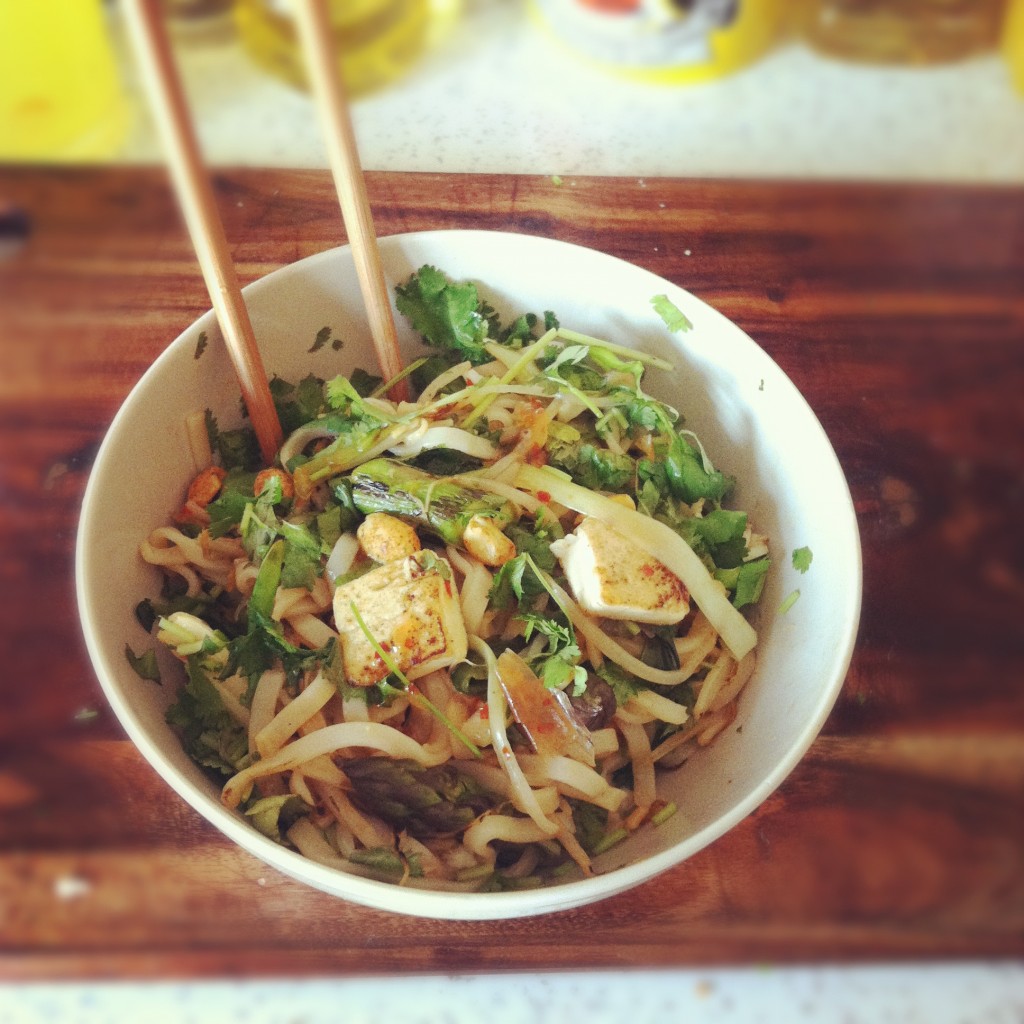 mmm….